Here is a map of our local area showing you the locations of twelve things which you can do while camping with us, which are all less than half an hours drive from Emerald Escape Camping. They are listed below the map with descriptions: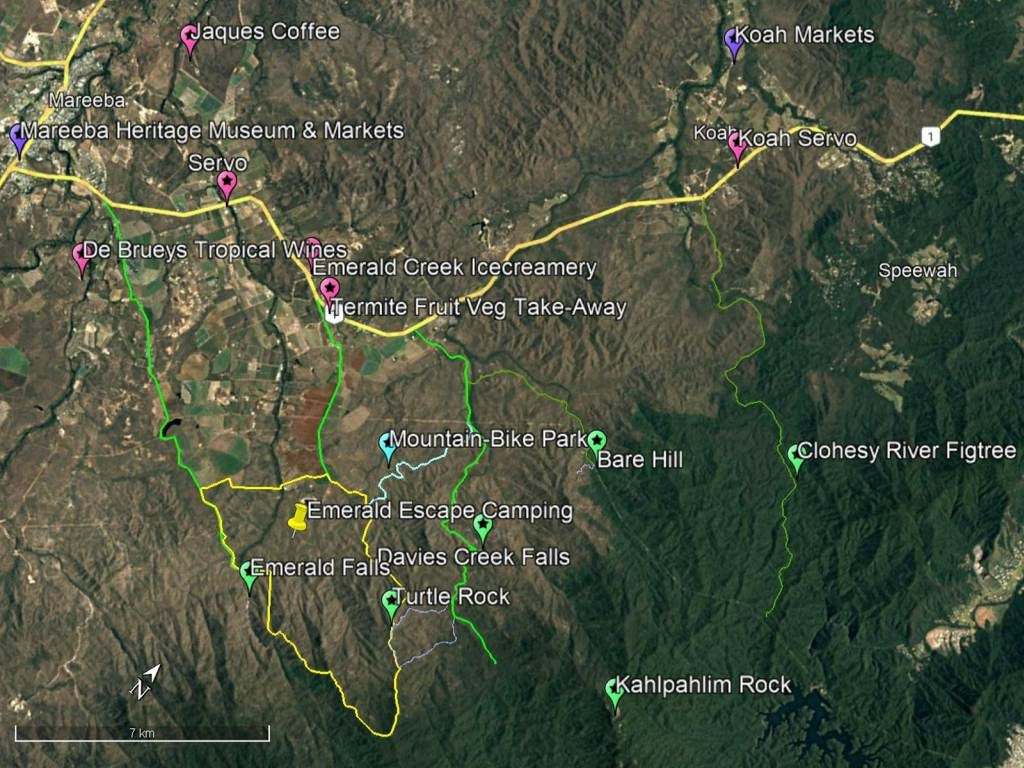 Emerald Falls – right next door to Emerald Escape Camping
Only about 1.2 km walk from our upstream creek day-area to the look-out or the big swimming hole.
Don't miss this one…
Davies Creek National Park
How to get there: Drive back out to the highway and towards Kuranda. After about 3km, turn right into Davies Creek Road. Go down Davies Creek Road about 6 km to get to the day area and lower camping area.
Davies Creek Falls Circuit Track.
Starting at the car-park about 2km past the lower Davies camping area, this is an easy scenic walk of 1.1km, which leads you to two lookouts – one that provides a view back along the valley and a second that overlooks Davies Creek Falls.
Bunda Badjigal – Turtle Rock Circuit Trail.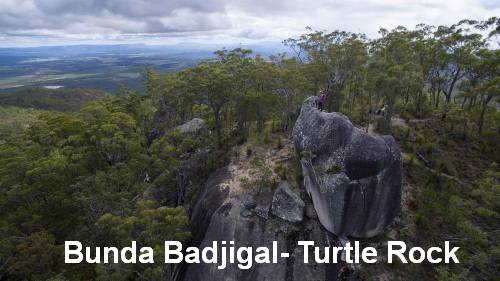 Difficult ~8km rough and steep trail for experienced hikers, take plenty of water and inform a friend of your plans. Allow 3-5 hours, best to start early to avoid the heat.
The trail starts near the toilet block between camp sites 3 and 4 in Upper Davies Creek camping area and it is about 2.5 km to Bunda Badjigal (Turtle Rock), which is actually just on our land and you will get great views over our land and to our 25 acre lake. Then follow the ridge (which is our boundary) to the SE for about 1.5 km. The about 3 km return trail takes you back down to Davies creek road and you need to walk back along the road for about 450m to get to your starting point.
Bald Hill Aboriginal Art Site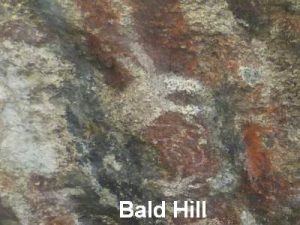 How to get there: Drive back out to the highway and towards Kuranda. After about 3km, turn right into Davies Creek Road. Go down Davies Creek Road and after about 2.6 km, take the first turn to the left where the State Forest sign is and cross Davies Creek. Follow this dirt road for about 5.2 km until just before the Bridle Creek crossing you see a carpark on your right. From there it is about 1 km to walk up to the main site.
This is the major art site of the Bulway people, which are also the Traditional Owners of our country.
The art at this site has been dated to about 5000 years ago. The signs explain the stories and history to you. Easy to moderate.
You can follow the track further up the hill to two more art sites.
Apparently this is the only Aboriginal art site in Australia where kangaroos are depicted with an open mouth.
Clohesy River Fig Tree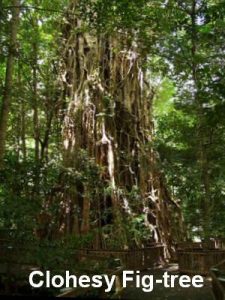 An easy and enchanted 300m board walk with signage and featuring one of the most impressive fig trees in the wet tropics. The drive itself is worth it too.
How to get there: Go back out to the highway and head towards Kuranda. About 9km from Kay road turn right into Clohesy River Road. Follow the dirt road for another 9km. There are several creek crossings, 4WD recommended, but in dry season 2WD with care should be ok.
You can walk (or partly drive) further along the road towards Copperlode dam (~8km).
Mareeba Heritage Museum @ 345 Byrnes St, Mareeba
It is well worth the visit and it is free.
You will find lots of interesting information and displays on Mareeba's past, its original Aboriginal inhabitants, early settlers and World Wars.
There is even a mini town complete with a blacksmith's shop, a telegraph exchange, a bar, an old gaol, a railway carriage, a railway ambulance and an original building of the town all set up with old items.
Some exhibits are for children with a touch table and musical instruments.
Mareeba Markets @ Centenary Park, Mareeba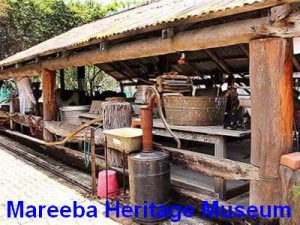 every 2nd (and 5th if there is one) Saturday of a month, 7.30am until 12.30pm.
100+ stalls with locally grown produce and handmade products.
Meet the locals at this very busy markets.
Koah Markets @ 322 Koah Road, Koah
every first Saturday of the month (Except December & January) 9am to 1pm.
Small but great atmosphere, offering professional live music, local organic produce, plants and arts and crafts and FNQ's best kids playground!
Emerald Creek Ice Creamery @ 3946 Kennedy Hwy, Mareeba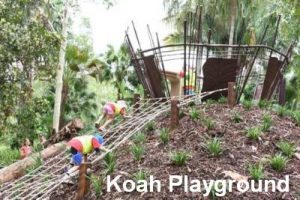 Clare & Michael have taken this business to a new level since taking it over in mid 2021.
They do not just have the best homemade icecream on the tablelands, but also the best and widest variety of bilton you can find.
And they are just 800m further down the highway towards Mareeba from Kay Road
Jaques Coffee Plantation Cafe & Restaurant @ 137 Leotta Road, Mareeba
A huge coffee plantation with 85,000 coffee trees, a  130 seat fully licensed restaurant and café and a gift shop. From Kay road head 3.5 km towards Mareeba, then turn right into Gilmore road and follow the signs.
You can take a self-guided or a longer guided tour of the plantation to learn more about how coffee is grown, cultivated, roasted and packaged.
And there is an air-conditioned theater to watch a 30 minute coffee documentary.
We love most that Jaques Coffee also has a massive solar system producing up to 1 Megawatt of power per day with a total of 470 solar panels, which is powering or offsetting their entire operation including farm pumping, tourist centre, roastery, coffee driers and processing mills.
Only 3.5 km  further down the highway towards Mareeba from Kay road
De Brueys Boutique Wines  @ 189 Fichera Road, Mareeba, open 10.00am – 4.00pm daily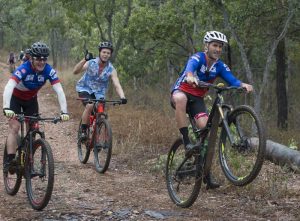 For a small fee you are allowed to taste their fruit wines, fortified wines, creamy liqueurs and special coffee and rum and chocolate liqueurs.
WARNING: addictive 🙂
Davies Creek Mountain Bike Park
Our property actually backs onto the Davies Creek Mountain Bike Park, so you can ride your mountain bike from your camp site. Just ride to the back of the Brindle Creek Loop (still on our property) and when you are under the powerline, hop over our back gate and either head north along the road, or follow the first mountain bike track along the other side of the fence to the left (towards NW).
Please use single-tracks clockwise.
If you have any other suggestions what people could do in the local area while camping with us, please do let us know, thank you.