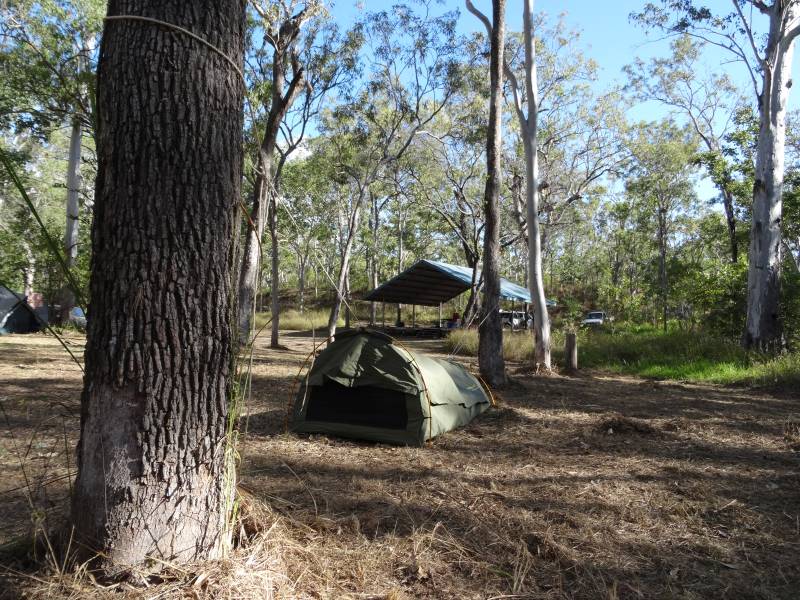 Camp 2 is 2WD accessible and can easily accommodate a hundred people and dozens of vehicles, camper trailers and/or RVs.
It can be hired as one site or shared with another party.
It features two very large flat areas for camping and activities among big shady trees. Camp 2A is ~1500sqm and Camp 2B is over 2000sqm. Camp 2A and Camp 2B  include a large covered wooden deck each (~70sqm).  These are about 80 meters apart. Being close to Emerald Creek (see map below) and only 5-10 min walk from the magnificent Emerald Falls, there is plenty to do.
This is our prime glamping site, it is ideally suited to large private parties, weddings or other private events. It is also a very enjoyable site for a small or large family or shared with some friends.
Definitely one of FNQ's very best camping sites.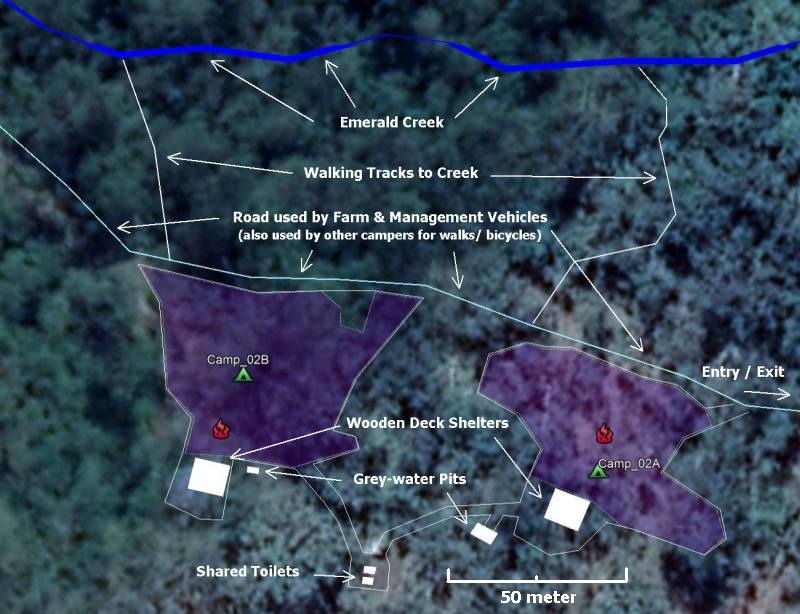 Size: Very large camp site situated right on the creek and a short ten minute walk from Emerald falls. It has about one acre (4000sqm) of flat ground under big shady trees, two covered wooden decks, two toilets and two grey-water pits.
Access: 2WD, large Camper Van, Camper Trailer. Public access road is not suited for caravans.
NOTE: One of our main internal roads is passing between Camp 2 and the creek (going across the top of the image above) and might be used occasionally by one of our farm or management vehicles. Other campers are permitted to walk or ride bicycles along that road.
Occupancy: This site can be booked for less people, but will be charged for a minimum of 5 adults for camp 2A and 7 adults for camp 2B if booked by two parties, or 11 adults for the whole camp 2 site if booked by one party for maximum privacy.
Suggested occupancy up to 150 people and 50 vehicles.
Privacy: well tucked away, ~130m from closest road, ~260m from the public Emerald Falls picnic area and ~800m from closest camp site (all as the crow flies).
One internal road is going between camp and creek, so the occasional farm vehicle may come past or occasionally other campers might walk or bicycle along it.
If only half the site is booked (Camp 2A or Camp 2B), you might have another party at the other A-frame deck, which is ~80 meters away
Activities: Bird watching, Creek-dipping, Swimming at bottom of Falls, Mountain-biking, Hiking, Bush Walking…..
Fees:
Camp 2 is in our Premium Price Category and you can book the whole site or just one of the two covered wooden platforms.

NOTES: all prices are per person per night.
The base rate includes 5 adults or child equivalents for Camp 2A. 7 for Camp 2B or 11 for both (or 7, 7.5 or 16.5 adults for long weekends or 10, 14 or 22 adults for Easter)
Click here for more info on pricing (eg fees for children, long weekends, possible discounts etc).
A Bond of $100 or 30% of camping fee will also be charged, which is refundable if Terms and Code of Conduct are adhered to and no littering occurs.

Availability:

September 2020
MonMonday
TueTuesday
WedWednesday
ThuThursday
FriFriday
SatSaturday
SunSunday
312020-08-31

Camp 2A: FULL

August 28-31, 2020Camp 2A

12020-09-01
22020-09-02
32020-09-03
42020-09-04
52020-09-05
62020-09-06
72020-09-07
82020-09-08
92020-09-09
102020-09-10
112020-09-11
122020-09-12
132020-09-13
142020-09-14
152020-09-15
162020-09-16
172020-09-17
182020-09-18

Camp 2AB: FULL

September 18-19, 2020Camp 2AB

192020-09-19

Camp 2AB: FULL

September 18-19, 2020Camp 2AB

202020-09-20
212020-09-21
222020-09-22
232020-09-23
242020-09-24
252020-09-25
262020-09-26
272020-09-27
282020-09-28

Camp 2A&B: CAFNEC

September 28-29, 2020Camp 2A&B

Far North Wilderness Bike Tour, for more info and to register see https://www.wildernessbiketour.com

292020-09-29

Camp 2A&B: CAFNEC

September 28-29, 2020Camp 2A&B

Far North Wilderness Bike Tour, for more info and to register see https://www.wildernessbiketour.com

302020-09-30
12020-10-01
22020-10-02
32020-10-03
42020-10-04
Important Note: bookings may not show until paid for. Just because the calendar shows no bookings for a certain date, this does not guarantee availability; we might have received a booking application which is being processed or awaits payment
If you want to book this camp, please fill out our booking form.
More pics: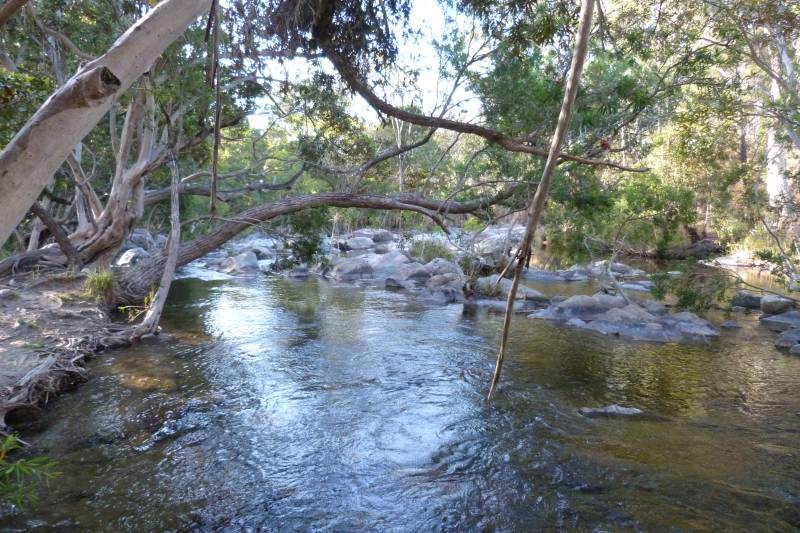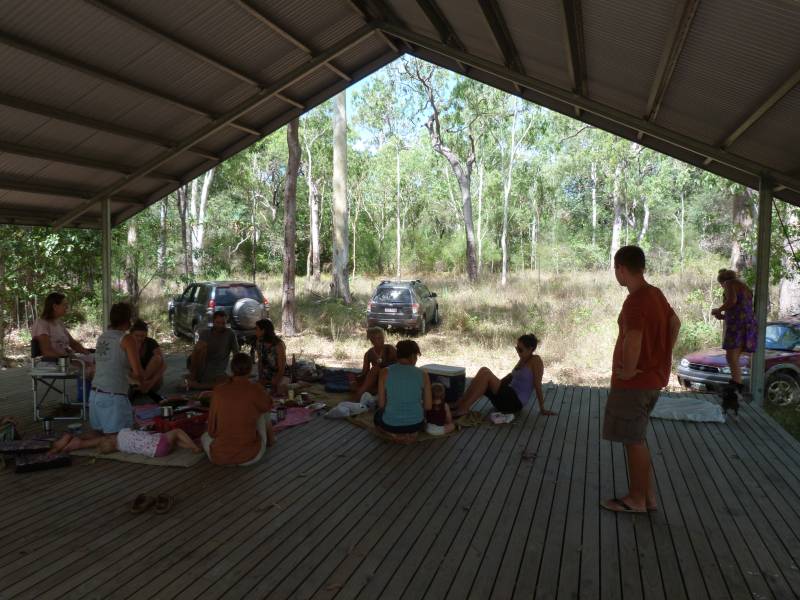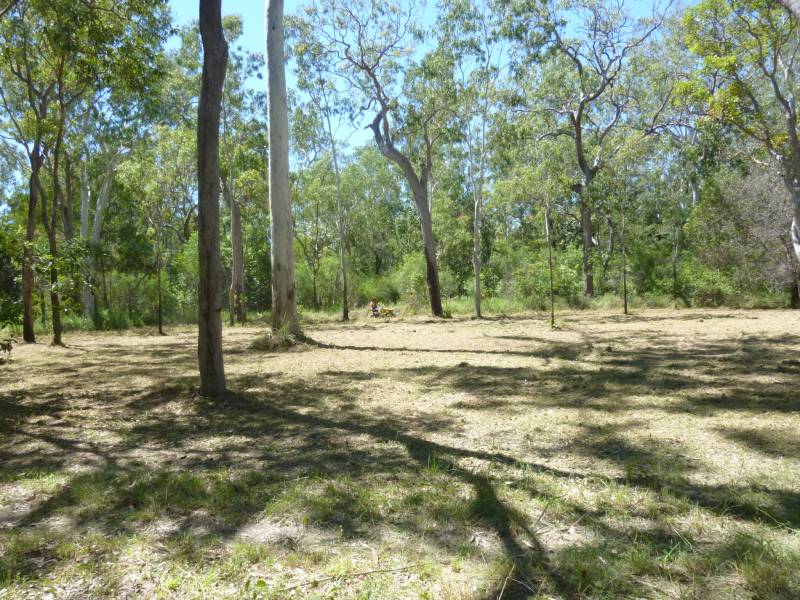 Here are some pictures kindly supplied by campers who used this site:
And here some feedback kindly given by previous campers at camp 02:
Display_Name
What Star Rating do you give this particular camp site?
Please comment on this particular camp site
What camping set_up did your party use?
How well was this site suited to your camping set_up?
How would you compare this camp site with other camp sites you have been to?
Brooke
5
small-tent
There was no difficulties with site set-up
2_one-of-best
Rebecca
4
See above comment box.
Camp two was great. Was very spacious! Privacy was good. We could hear the cars going to and from emerald creek falls but could not see any. The lights set up on the A-frame were great and extremely useful.
small-tent,roof-tent,medium-tent
Everything was really great. No improvements needed.
2_one-of-best
Maree
5
Very private, well maintained
large-tent,medium-tent
It suited us perfectly. So private and tranquil!!
2_one-of-best
Yvonne
5
Our campsite(2) was large and flat, perfect for a few families with quick access to the river and a fantastic shed for our kitchen area. The pit latrine was clean and spider-free which was a huge bonus. We had nightly visits from a bandicoot and spotted quoll which was great too. Our children spent hours playing in the river.
medium-tent
Earlier check-in would be fantastic but otherwise everything else was perfect.
3_better-than-most
anonymous
5
5 Star- Private, child friendly, beautiful creek.
medium-tent
Well set up
2_one-of-best
anonymous
5
10 out 10 for the campsite 2 as easy access for all types of vehicles and camping styles
setting was great close to running clean fresh water, felt secluded and quite other than our noise – no one else to compete with for space etc other than your own camping group – that was the best thing about camping at emerald escape and I assume it is the same at all other camp sites.
swag,medium-tent,roof-tent,medium-camper,large-tent
no problems what so ever encountered with this camp site
2_one-of-best
Lynsey
5
Private and intimate camp whilst able to accommodate a large group.
swag,medium-tent
We all found the site perfect for our needs.
2_one-of-best
anonymous
5
Can't fault a thing about this site however a tap would have been a luxury but was not essential
small-tent,medium-tent,large-tent,small-camper,small-trailer
A tap would have been great
2_one-of-best