Warning
: dirname() expects exactly 1 parameter, 2 given in
/home/emeraldescapecam/public_html/wp-content/plugins/my-calendar/includes/conditionals.php
on line
52
One of our new sites, Camp 14 is located at a beautiful little billabong which still has water in it now, in early December after over six month without any rain. This site is only a short 300 meter walk from the big lake, yet totally hidden. The seasonal creek feeding the billabong flows for about six month of the year.
This is our most flexible site, offering a cosy and shady spot overlooking the picturesque billabong, but able to be expanded onto nearly an acre of flat ground , surrounded by the seasonal creek.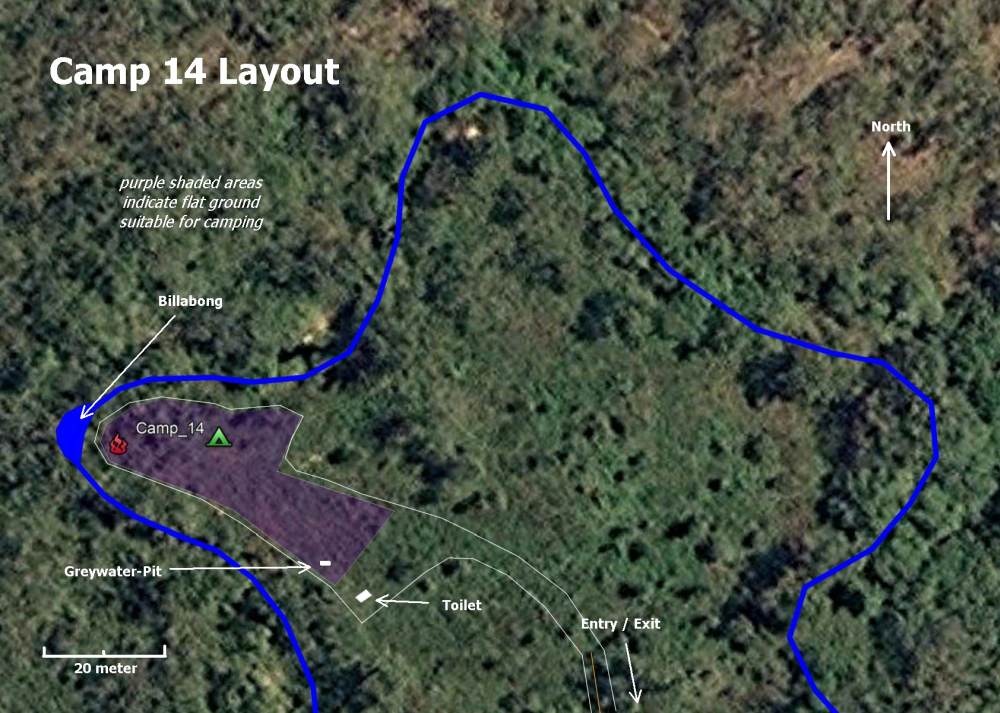 Size: Large camp site with over 500 square meters of level ground.
An additional 3000 square meters could be made available as the site is on a large old river flat, surrounded by a seasonal creek on three sides
Access: 2WD, medium RV, medium caravans and large trailers
Occupancy: Basic fee includes 2 adults.
Suggested occupancy up to 30 people and 12 vehicles.
Privacy: ~100m from closest road and well hidden, ~220m from closest camp site (all as the crow flies)
Fees:
Camp 14 is in our Low Price Category


NOTES: all prices are per person per night.
The base rate includes 2 adults or child equivalents (or 3 adults for long weekends or 4 adults for Easter)
Click here for more info on pricing (eg fees for children, long weekends, possible discounts etc).
A Bond of $100 or 30% of camping fee will also be charged, which is refundable if Terms and Code of Conduct are adhered to and no littering occurs.
Availability:

Events in July 2022
MonMonday
TueTuesday
WedWednesday
ThuThursday
FriFriday
SatSaturday
SunSunday
272022-06-27●(1 event)
282022-06-28●(1 event)
292022-06-29●(1 event)
302022-06-30
12022-07-01
22022-07-02
32022-07-03
42022-07-04
52022-07-05
62022-07-06
72022-07-07
82022-07-08
92022-07-09
102022-07-10
112022-07-11
122022-07-12
132022-07-13
142022-07-14
152022-07-15●(1 event)

Camp 14
2022-07-15 – 2022-07-16

162022-07-16●(1 event)

Camp 14
2022-07-15 – 2022-07-16

172022-07-17
182022-07-18
192022-07-19
202022-07-20
212022-07-21
222022-07-22
232022-07-23
242022-07-24
252022-07-25
262022-07-26
272022-07-27
282022-07-28
292022-07-29
302022-07-30
312022-07-31
Important Note: Just because the calendar shows no bookings for a certain date, this does not guarantee availability; we might have received a booking application which awaits processing or payment.
If you want to book this camp, please fill out our booking form.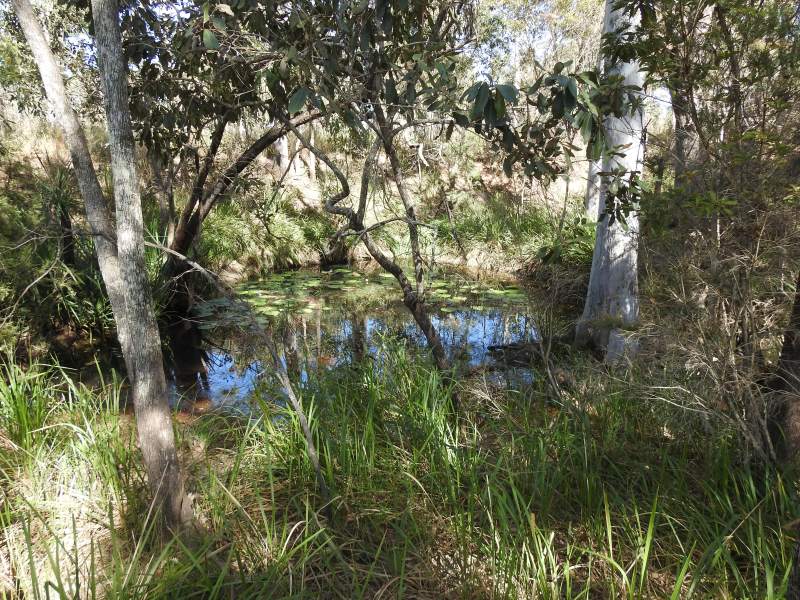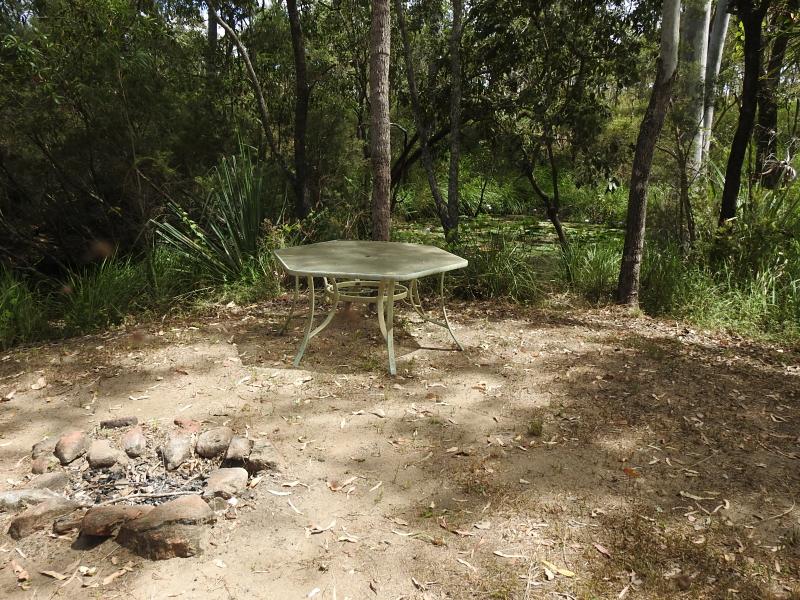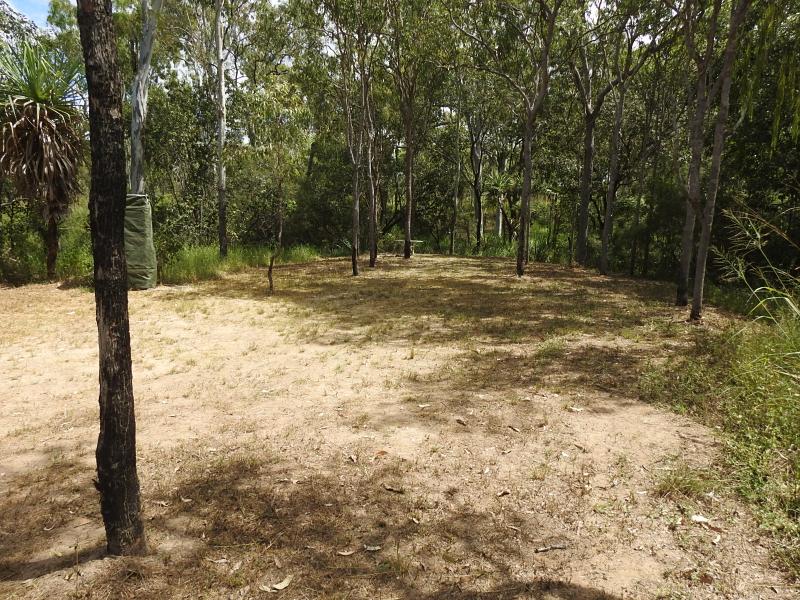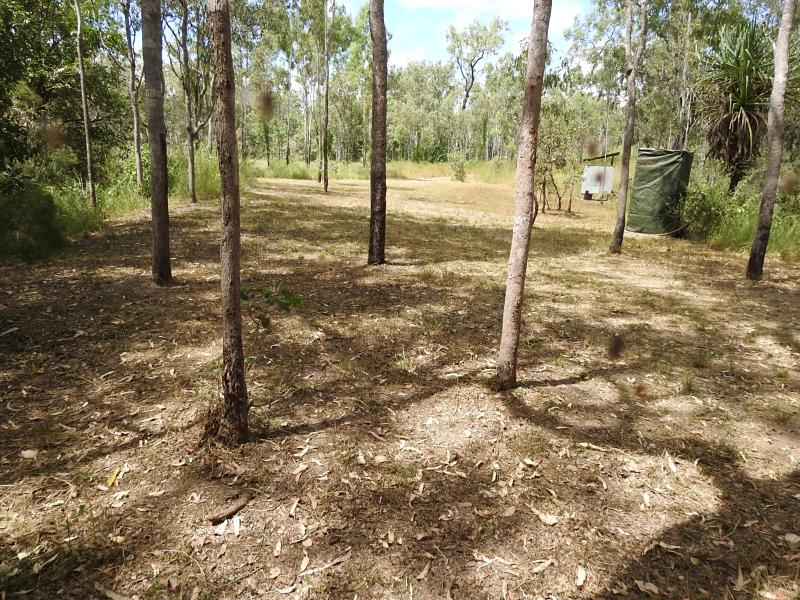 Here are some pictures kindly supplied by campers who used this site:
And here some feedback from previous campers at Camp 14 who kindly shared their experience:
| | | | | | |
| --- | --- | --- | --- | --- | --- |
| Display_Name | Star Rating | Please comment on this particular camp site | What camping set_up did your party use? | How well was this site suited to your camping set_up? | How does this site compare with other camp sites you have been to? |
| Rae | 5 | Very private and spacious so was easy to manoeuvre our campertrailer. Close to walk to Big Lake and also the creek. | large-trailer | Well suited | Its better than most |
| Melissa | 3 | We liked the camp. Was probably expecting a bigger water site but it didn't matter in the end. | large-trailer | Was a bit squeeze down near the billabong but we stated there anyway. | Its average |
| anonymous | 3 | We would like to explore other camping sites on the property as we found site 14 was not shady enough for us as we are a hiking setup with no shade. Without a swimming spot to cool down at onsite – we found it a bit hot. Even in winter! | small-tent | As above | Its average |
| Sandrine | 5 | Very private, exactly what we needed | medium-tent | Plenty of room to set up our campsite | Its average |
| Tracey | 5 | Wonderfully private, peaceful, plenty of wild life and birds popping by. Toilet clean and close. Nice open shaded camping area good for caravans etc. | medium-caravan | Great, easy to pull in and turn around with caravan and position. | Its better than most |
| Dani | 5 | | swag,medium-tent,large-tent,medium-camper | Really well suited, even ground, easy to peg our swags and tents down. Easy Ute or even small car access (at last minute I had to bring my little Holden barina and I could get to our camp site in that) | Its one of the best |
| Elyse | 5 | At first I thought it would have more mozzies with the little oasis but it really didn't. It was a lovely camp site and I'd definitely book it again. | roof-tent | Perfect! | Its average |
| Display_Name | Star Rating | Please comment on this particular camp site | What camping set_up did your party use? | How well was this site suited to your camping set_up? | How does this site compare with other camp sites you have been to? |