What is Rogaining?
Its an adventure strategy sport, centered around orienteering.
You need to find as many markers hanging somewhere in the bush as fast as possible.
You need a compass, a map and a clue sheet (see below).
Ideally you form teams to see who is fastest, but you can just do a course by yourself just for the fun of it.
Our local rogaining club has used our property for some of their events and as a thanks they have kindly created a beginners and an advanced course on our property for the exclusive use of our campers.
Both courses start at the big green water tank on top of the ridge above the big lake, along our main road coming in.
Below are the instructions, the clue sheets and the map.
Make a copy of them or take a picture on your phone or Ipad and off you go 🙂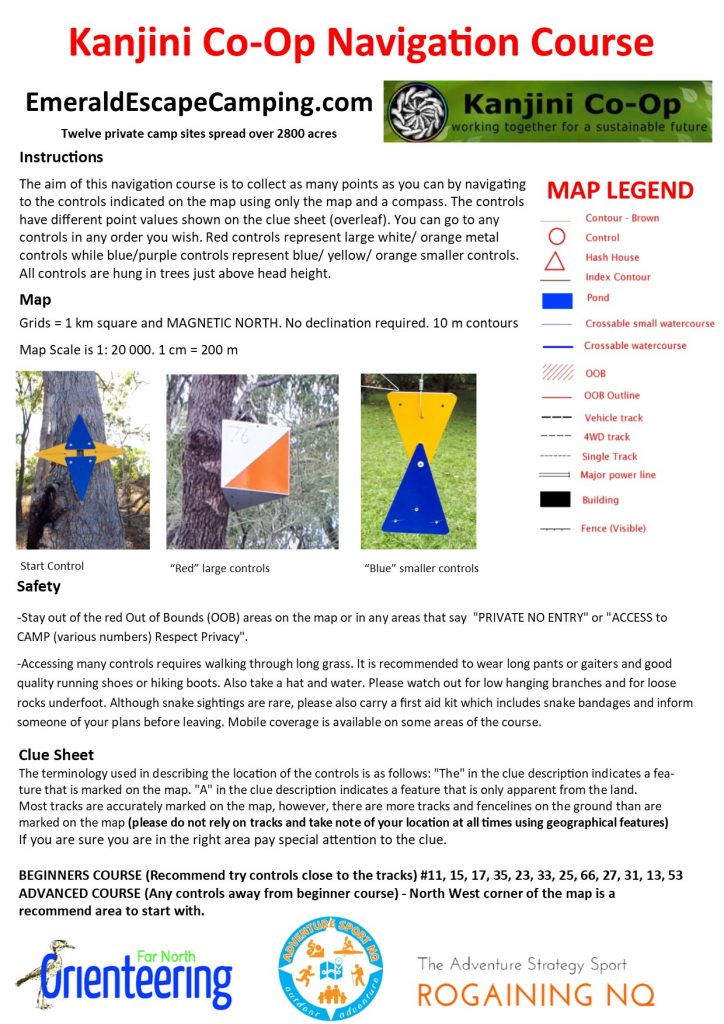 Here is the cluesheet: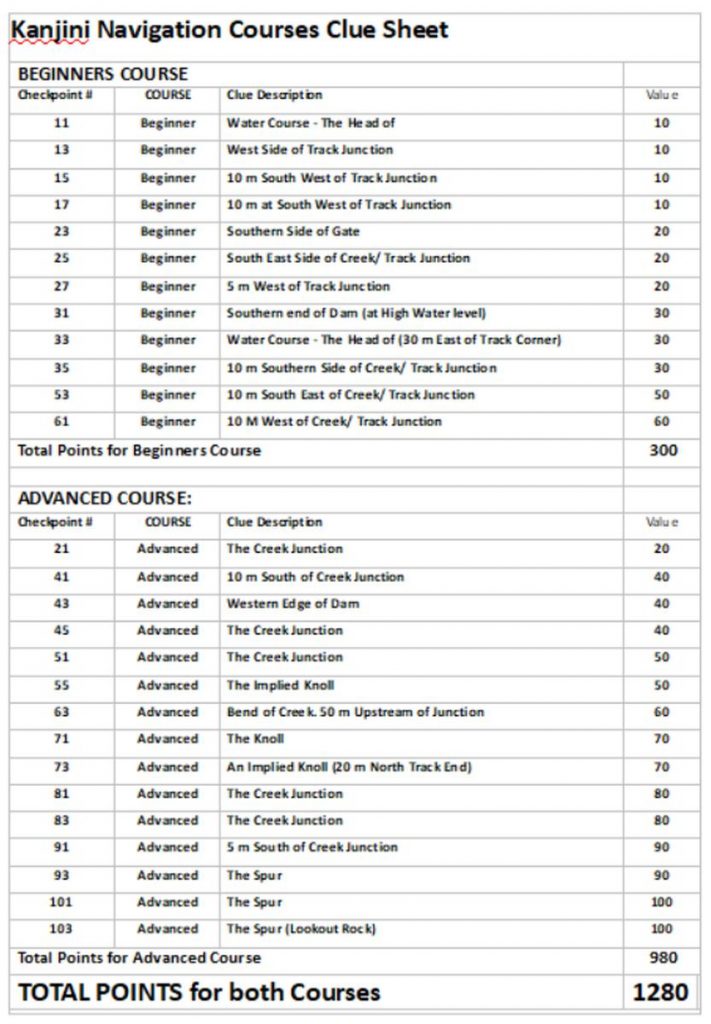 and here the map (north is at the top):
The shaded areas you need to stay away from, they are camp sites or our tenants or other private areas.
Thanks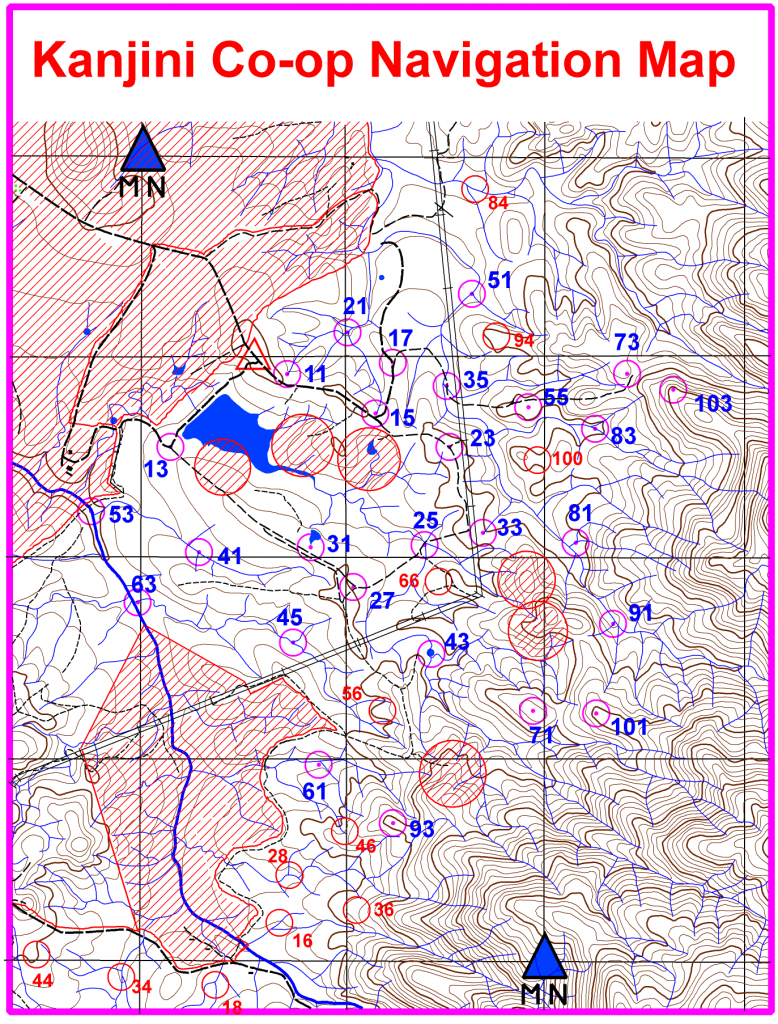 Enjoy and feel free to let us know how you went, 🙂