Here are a couple of very easy walks you can do.
All walks are starting at the Lake-side Day area.
But you can start at your camp site and join wherever it is easiest for you.
This first walk will simply take you to the downstream Creek Day-area.
You could drive most of the way, but why not walk or maybe ride your bike?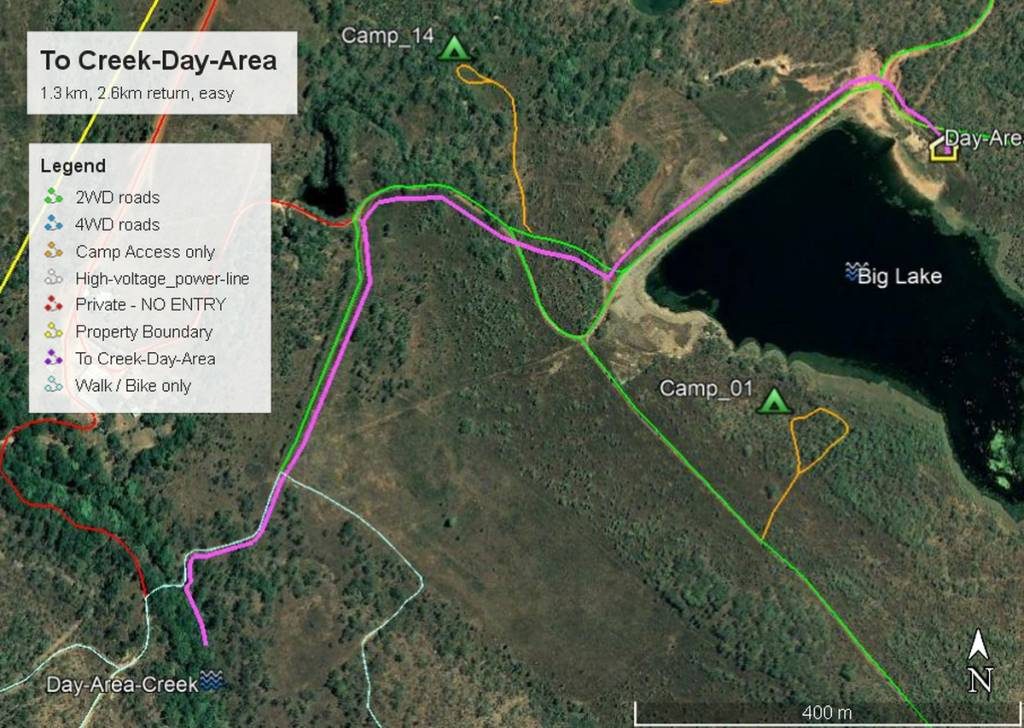 This second walk or bike-ride is also a very easy walk or bike ride and follows the road around the back of the big lake. We recommend walking or biking clockwise to enjoy the best views and leave the best part of it until last 🙂
Enjoy…