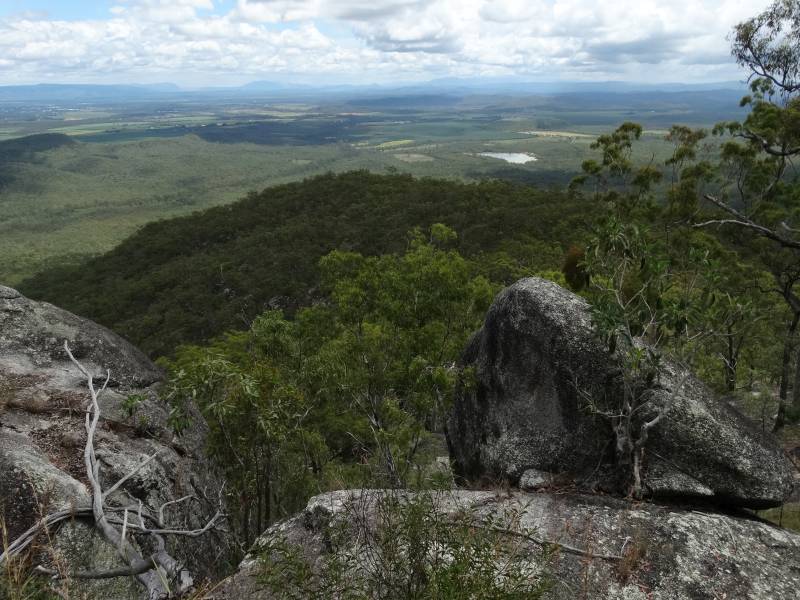 Camp 6 is on a ridge up the escarpment at about 580m elevation with stunning sunset views. It's an ideal starting point to hike uphill to some impressive overhanging rocks and to the ridge separating our property from the Wet Tropics World Heritage area.
Camp 6 itself offers some great views, but hiking further up the escarpment will reward you with breathtaking panoramic views.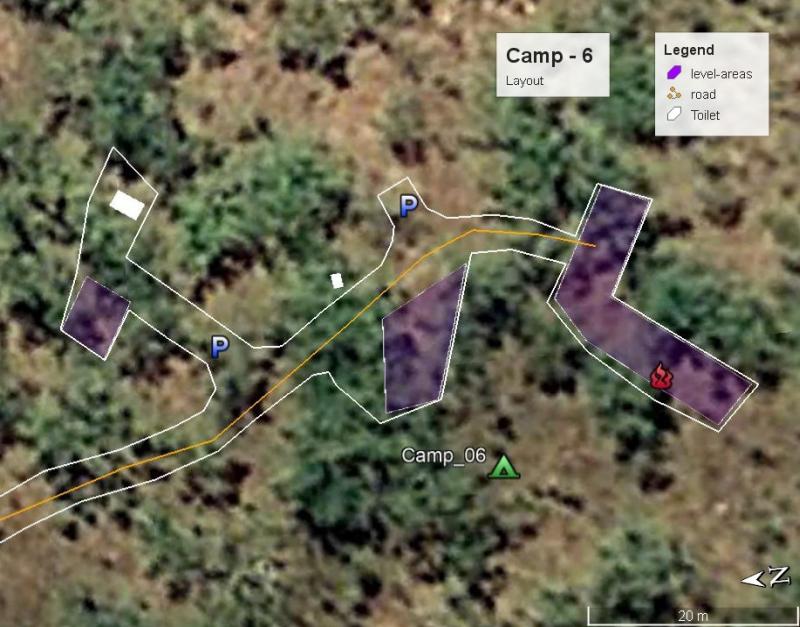 Size: Small secluded camp site situated on a ridge in the escarpment. It has one large (~130sqm) L-shaped area and one smaller area (~30sqm) with almost level or slightly sloping ground for camping.
We have added an extra leveled pad (~50sqm) to this camp site.
Access: 4WD, small Camper Van, Camper Trailer (very good reversing skills required).
Occupancy: This site can be booked for less, but will be charged for a minimum of 3 adults.
Suggested occupancy up to 10 people and 5 vehicles.
Privacy: over 200 meters from the closest internal road and over 1200 meters from the next camp site (both as the crow flies)
Activities: Watching the sunset, Hiking, Bush Walking…..
Fees:
Camp 6 is in our Low Pricing Category


NOTES: all prices are per person per night.
The base rate includes 3 adults or child equivalents (or 4.5 adults for long weekends or 6 adults for Easter)
Click here for more info on pricing (eg fees for children, long weekends, possible discounts etc).
A Bond of $100 or 30% of camping fee will also be charged, which is refundable if Terms and Code of Conduct are adhered to and no littering occurs.
Availability:
[ai1ec view="monthly" cat_name="Camp 6″]
Important Note: bookings may not show until paid for. Just because the calendar shows no bookings for a certain date, this does not guarantee availability; we might have received a booking application which is being processed or awaits payment
If you want to book this camp, please fill out our booking form.
More Pictures: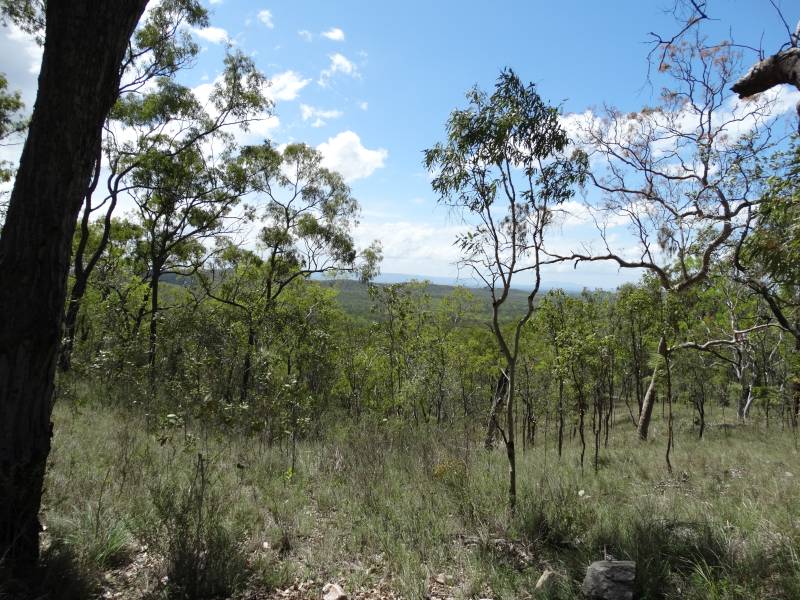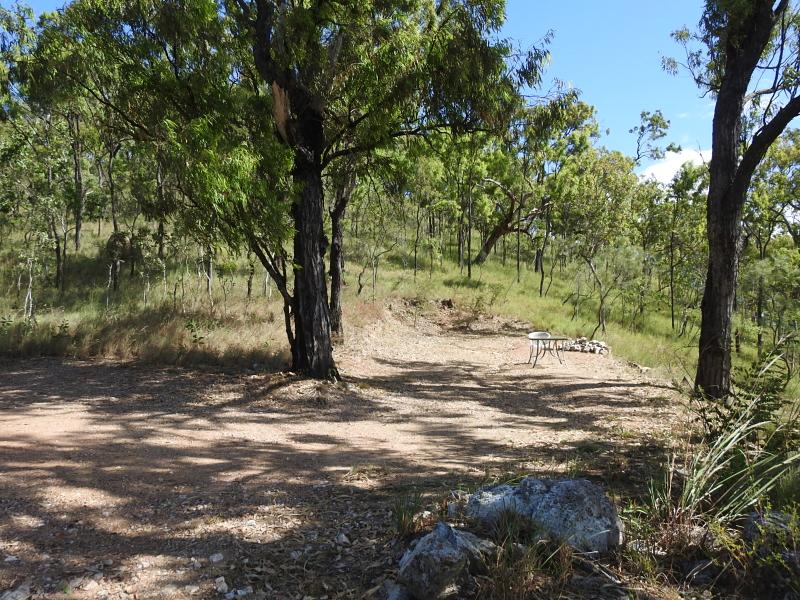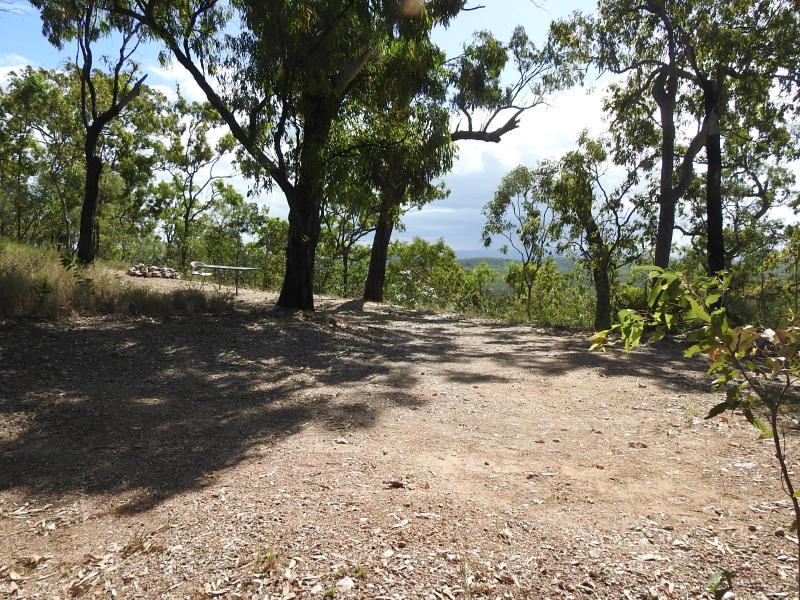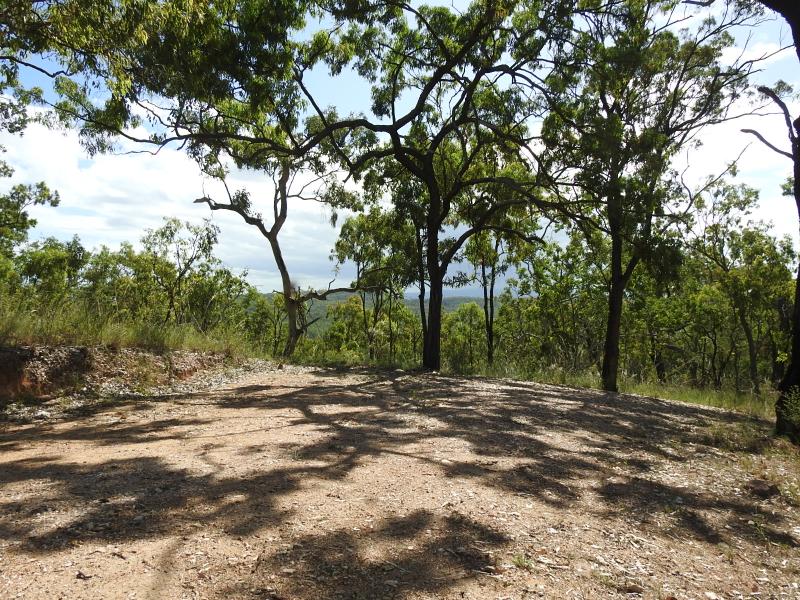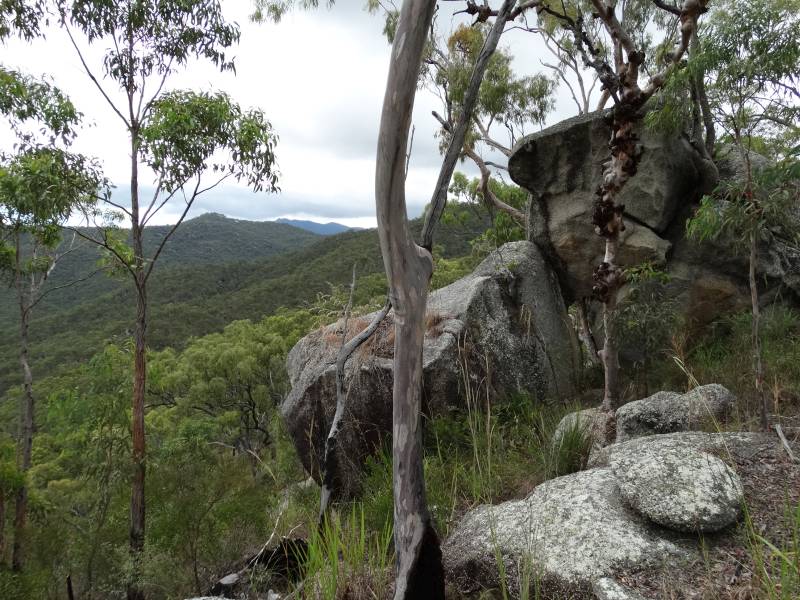 Here are some pictures kindly supplied by campers who used this site:
And here some feedback kindly supplied by previous campers at camp 06:
Display_Name
Star Rating
Please comment on this particular camp site
What camping set_up did your party use?
How well was this site suited to your camping set_up?
How does this site compare with other camp sites you have been to?
anonymous
4
Nice set up in the mountain. Private and quiet.
swag
Pretty well.
Its better than most
Odette
5
We loved the elevated camp site and that you provided a toilet. We stayed for four nights and would of been happy to stay longer, it was private, peaceful and we definitely want to go back again!
small-tent
We couldn't pitch the tent next to our vehicle as the ground was on a slight slope, but this didn't bother us. We just pitched it on the flat section very close to our main set up.
Its one of the best
Peter
5
Very nice. Enjoyed the view.
large-tent
Good. Could be a touch more level nearer the fire pit for the tent, but it wasn't bad and there was plenty of flat space slightly down slope.
Its one of the best
Michael Jeff
5
As above
large-tent
Windy at times but the view was great. We had a sturdy rv tent so we went with no worries. Everything went well
Its the best
Terence Purkiss
5
Very private, great views, all round loverly!
small-trailer
Perfect for our set-up, thanks
Its one of the best
Misha
5
Very private site with a beautiful view. Great spot to watch the sun set. We were unfortunately there while it was very windy, and so couldn't use the fire pit because of the dried grass close by. If the weather was calmer, it would be a very nice spot to relax.
roof-tent
Plenty of flat land to park and set tent up. We unfortunately were unable to use our tent due to the wind and rain being very strong on the ridge. This is one of the costs of being up high in the property, and I can't imagine there's much that can be done to protect the site from the wind.
Its one of the best
SARAH
5
Heaven, up on the range, magical views. More shade than anticipated and was an exceptionally hot weekend ( 30-32 being unusual for the time of the year) but it was very comfortable . The sunsets are seriously awesome
large-tent
We re apprehensive about pitching the large tent when we had looked at the site previously but in reality
Its the best
Josephine
4
Clean, quite and awesome view.
medium-tent
Fine, nice and flat , plenty of shade.
Its better than most
simon
5
Very private, with lovely views, beautiful sunsets and good hiking
swag,medium-tent
Site was well suited to our two swags and three room tent and large tarp
Its one of the best
anonymous
4
Campsite 6 was excellent for views and privacy. Plenty of space too!
small-tent
It was hard ground for pitching the tent on and sleeping on.
Its one of the best
Peter
4
Privacy was good, good views, especially nice at sunset, toilet was good, level camp site, not near any water but to compensate good walk up the ridge line. Gives you something to do
medium-tent
No problems with camp site, good holding ground for tent pegs, not to hard to hammer in
Its better than most
Todd
5
It's elevated so it has lovely views.
small-tent
Very good though a bit stony for the tents.
Its one of the best
Kathi
5
This is a really private camp site…. the view is amazing! It felt really good to be there!
large-tent
Perfect !
Its one of the best
Paula
5
Very private, with access to great views and fabulous walking track
medium-trailer
All good
Its better than most
Michael
5
Great views, secluded, could even hear the falls in the distance.
swag,small-tent,large-tent
Plenty of space for the our tents and gazebo. Only thing I could suggest was next time you have the grader/bulldozer up there would be to level it out a bit more but that's just a suggestion, it was fine as it was.
[OUR COMMENT: thanks, done that :-)]
Its better than most
Matt Palka
5
Nicely levelled, close to creek, nice view out over the valley
small-tent
Adequate for any size tent
Its one of the best
anonymous
5
Nice view, private, perfectly positioned camp fire site
small-trailer,roof-tent
No difficulties.
Its better than most
Caitlin
5
We loved it. Full privacy and a perfect view of the sunset.
Even in winter it was quite hot during the day, so during summer we would definitely look at a site closer to water. However for winter this site was perfect.
swag
It was perfect. We set up our awning and swag on the flat area about 10m from the fire pit. There was plenty of room.
Its one of the best
Bernadette
5
This is one of the best campsites we have ever stayed at. Well kept, well thought out, amazing views, lots of exploring, lots of relaxing, with a perfect view for stargazing and having sundowners.
roof-tent,small-trailer
Perfect. We were able to find a perfect sized space for the camping itself, away from the fire with space to spare. Perfect space also if we were to go with friends. No improvements necessary.
Its one of the best
Elyse Fitzpatrick
4
Privacy was great. View was amazing- a couple less branches and it would have been spectacular but it wasnt a long climb to the top of the hill for more viewing. Probably the one site that wasnt very shady but again we knew we picked an elevated campground and we had plenty of shade ourselves.
small-tent
Absolutely no issues with setup. It was easy to access, room for turning and maneuvering.
Its one of the best
Michael
5
5 star because it is what it is. Natural wild high and breezy. Also has the essential toilet and fire pit. Nature at its best. Seclusion on a hill.
roof-tent,small-trailer
More than adequate flat areas.
Its one of the best
Display_Name
Star Rating
Please comment on this particular camp site
What camping set_up did your party use?
How well was this site suited to your camping set_up?
How does this site compare with other camp sites you have been to?